Pravaha Massage München Gutschein
PRAVAHA MASSAGE MUNICH
Ayurveda deep relaxation - stress relief and holistic regeneration.
The Ayurvedic Pravaha massage offers you gentle physical and mental relaxation. The special feature: the holistic deep relaxation - just 20 minutes have the same effect as approx. 4 hours of sleep. Deep relaxation (alpha, theta phase) has been medically researched and offers long-term relief from stress and burnout symptoms such as tinnitus, migraine, chronic headaches, sleep disorders and depression. This way you can recharge your batteries and start your everyday life fresh and refreshed.
Enjoy flowing strokes with warm sesame oil and gentle joint loosening. The deep grips on trigger points release tension and blockages. In addition, the energetic bodywork helps you to experience more awareness in the body, to release inner blockages, to balance chakras and to activate positive processes - a holistic personality analysis is also possible.
Treat yourself to some time out and experience a new, harmonious body feeling.
Die Minga-Card – Der Gutschein für München – kann flexibel bei diesem und allen anderen teilnehmenden Lieblingsorten eingelöst werden.
Paying with the Minga Card App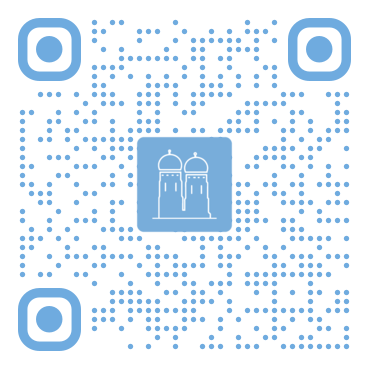 Opening hours:
Mon 11:00 : 20:30
Tue 11:00 : 20:30
Wed 11:00 : 20:30
Thu closed
Fri 11:00 : 20:30
Sat closed
Sun closed