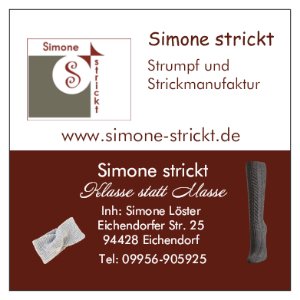 Simone strickt Gutschein
Simone knits *Handknittedin Bavaria*
Tradition and modernity combined
My knitted pieces are designed by me with a lot of love and are all hand-knitted exclusively with very high quality wool. Supported by knitters, it is still important to me to have the needles in my hand myself and to see the unique pieces grow little by little.
With cashmere, alpaca and merino wool, unique accessories are created that guarantee high wearing comfort. The quality of my handicrafts has absolute priority. Furthermore, you can be sure to receive individual and hand-knitted unique pieces according to your wishes.
My focus is clearly on traditional stockings and loafers - accessories for traditional costumes.
If you are interested or have any questions or suggestions, please feel free to use my contact form. I look forward to receiving an e-mail. Of course, all individual pieces are designed and knitted entirely according to your wishes.

The opening hours are valid for our online shop.
A shop is not available.
Die Minga-Card – Der Gutschein für München – kann flexibel bei diesem und allen anderen teilnehmenden Lieblingsorten eingelöst werden.
Paying with the Minga Card App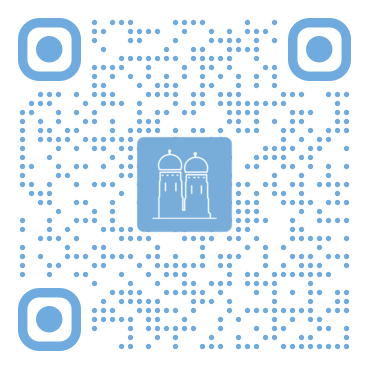 Opening hours:
Mon 08:00 : 18:00
Tue 08:00 : 18:00
Wed 08:00 : 18:00
Thu 08:00 : 18:00
Fri 08:00 : 18:00
Sat 08:00 : 18:00
Sun 08:00 : 18:00