Schmitt & Steinmetzer Goldschmiedekunst Gutschein
Since 2014, Alexandra Schmitt and AgnesMaria Steinmetzer have combined their skills, knowledge and enthusiasm. Their goldsmith work tells stories and creates the desire to wear them as jewellery. Her daily business is to respond individually to the character, personality and style of her customers. In addition to unique jewellery pieces, the two jewellers offer exquisite guest books with precious metal inlays, saltcellars, christening cups, customisable napkin rings and belt buckles for the whole family. There are rare
Corals
as berries, sensual and to bite on ear and neck.
Schmitt & Steinmetzer Goldschmiedekunst is THE shop in Munich for lovers of high-quality jewellery and arts and crafts.
But also for all those who are looking for sophisticated, Munich-made, gifts for the big celebrations!
Die Minga-Card – Der Gutschein für München – kann flexibel bei diesem und allen anderen teilnehmenden Lieblingsorten eingelöst werden.
Paying with the Minga Card App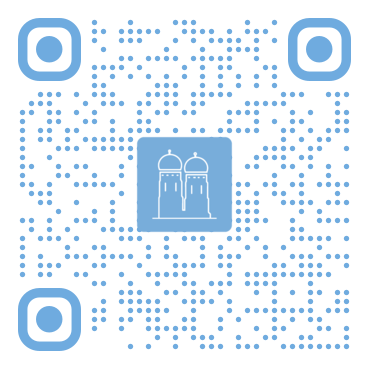 Opening hours:
Mon closed
Tue 10:30 : 18:30
Wed 10:30 : 18:30
Thu 10:30 : 18:30
Fri 10:30 : 18:30
Sat 10:00 : 14:00
Sun closed